Orlando MBDA Business Center
About This Center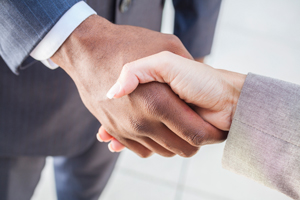 The MBDA Business Center located in Orlando, FL is operated by the Florida State Minority Supplier Development Council.  The center is part of a national network of funded centers located in major cities throughout the United States.  The center works with minority business enterprises to generate increased financing and contract opportunities and to create and retain jobs.
» Visit Orlando MBDA Business Center website for additional information.
» Visit Florida State Minority Supplier Development Council website for additional information.
» Annual Analysis of State's Small Business Activities
Staff Information
Program Director Retu Jalhan is an accomplished business professional with specialization in the finance industry. Her finance and marketing skills are derived from over fifteen years of experience in the banking, investments and insurance sectors. After graduation from York University, Miss Jalhan began her career in Insurance on the Property and Casualty side of the business. She progressed from the Manager of Direct Marketing to Group Account Manager for the Cooperators Insurance Company where she managed a portfolio of group insurance clients valued at over $160 million in premiums. More recently Miss Jalhan was the Director of Business Development at The RMP Group where she is responsible for the detailed financial analysis and valuation of acquisition opportunities.  She also assisted in the preparation of legal and marketing documents and managed the due diligence timelines for acquisitions. The focus of Miss Jalhan's work has been on the growth of Minority (MBE), Women (WBE) and Disabled Veteran supply chain companies.  She has also led a special initiative focused on niche social enterprises impacting the Caribbean.
Leveraging her unique experience, she aims to lead the way for further development of MBEs and WBEs in the Central Florida region.
Location:
8251 Presidents Dr., Suite 155
United States
There is currently no content classified with this term.