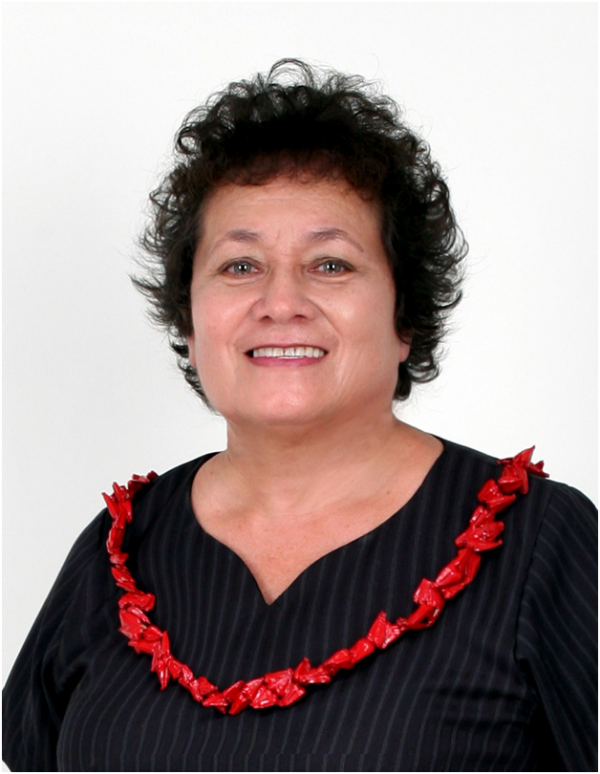 Amata Coleman Radewagen (Aumua Amata) was elected as American Samoa's third Member of Congress on November 4, 2014. She is the first woman to serve in the U.S. House of Representatives from American Samoa, the first Republican woman of Samoan descent in Congress and the highest elected Asian-Pacific Republican officeholder.
Congresswoman Amata serves on the House Veterans' Affairs Committee in a senior role as Vice Ranking Member of the full Committee, as well as two of its Subcommittees: The Subcommittee on Health, her top choice of assignments for the Veterans of American Samoa, along with the Subcommittee on Oversight and Investigations. She has a similar senior role as a Member of the House Committee on Small Business, where she serves as Vice Ranking Member of the full Committee. Her two Small Business Subcommittees include the Subcommittee on Rural Development, Agriculture, Trade, and Entrepreneurship; and the Subcommittee on Economic Growth, Tax, and Capital Access. In her third Committee, she serves on the House Natural Resources Committee and two of its Subcommittees: the Subcommittee on Water, Oceans and Wildlife, her top choice for the islands of American Samoa, along with the Subcommittee on Indigenous Peoples of the United States.
Since the beginning of 2019, Aumua Amata has served on the President's Commission for Asian Americans and Pacific Islanders, appointed by President Trump. This is the second such appointment, as she also served in this role under President George W. Bush, appointed in 2001, as a White House Commissioner for Asian Americans and Pacific Islanders (AAPI). At that time, she was the only Pacific Islander on the 15-member Commission. The Commission advised the President on AAPI issues and issued a landmark report on the health care needs of America's AAPI communities. Amata has been the featured speaker over the years at numerous Asian Pacific American Heritage observances, including those at numerous military bases in CONUS and Europe.
Prior to being a Member of Congress, the Congresswoman served as a member of the U.S. House of Representatives Majority Leadership Staff for eight years, including Conference scheduling director and supervised the database created to reach out to Asian Pacific and other minority aspirants for congressional staff positions. She also served as scheduling director to U.S. Rep. Philip Crane (R-IL), the dean of the House Republican Conference at the time of his retirement. Earlier in her career, she served at the U.S. Office of Economic Opportunity and the Department of Health, Education and Welfare. She also was the first executive assistant to the first delegate-at-large to Washington from American Samoa.