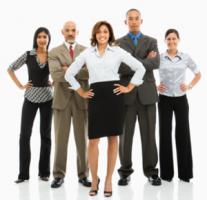 Our clients are businesses owned by African Americans, Asian Americans, Hasidic Jews, Hispanic Americans, Native Americans, and Pacific Islanders.
These companies are fast-growing, innovative, and represented in every industry sector in the United States.
Minority-owned firms contribute over $1.4 trillion in annual economic output to the U.S. economy and directly account for 7.2 million U.S. jobs.
Global Capabilities
The value of minority-owned businesses as a key component in international trade has never been greater. They have favorable export attributes and represent the future of export growth.
Minority-owned businesses have a competitive advantage in exporting. According to the U.S. Census Bureau and other statistical data, they are twice as likely to export as non-minority companies, three times as likely to have international operations, six times as likely to transact business in a language other than English, and are export leaders in 14 key industry sectors.